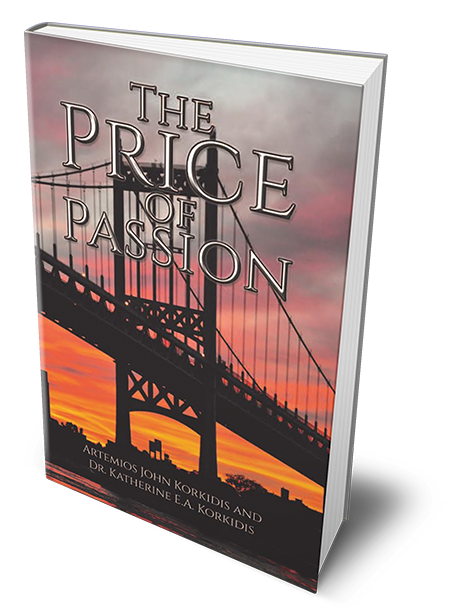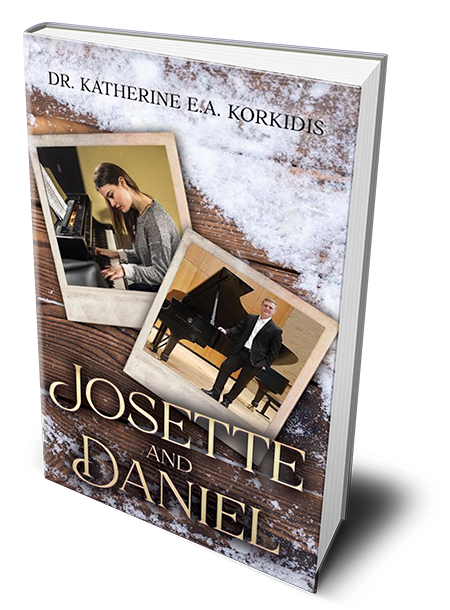 Josette and Daniel
Josette and Daniel had found each other once again and built a life together. Their future together was now secure.
With time they expanded their family to include 3 boys and 3 girls. They lived a life long romance with their children and grandchildren by their side.
They spent their later lives together experiencing and sharing all they found around them.
They were there for the birth and milestones in their lives of each grandchild no matter the travel involved.
Josette sat by the window many years later and watched the snow fall gently as she did so many years ago. Her Daniel was now gone.
Thoughts of Daniel filled her mind and loss filled her heart.
Buy now - Amazon
Buy now - Barnes & Noble
Buy now - Goodreads
Buy now - Bookbub
Buy now - Kobo
Buy now - Apple Books
Buy now - Scribd
Buy now - Smashwords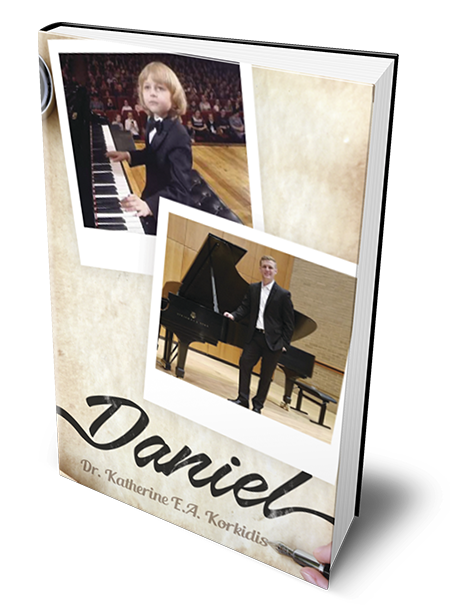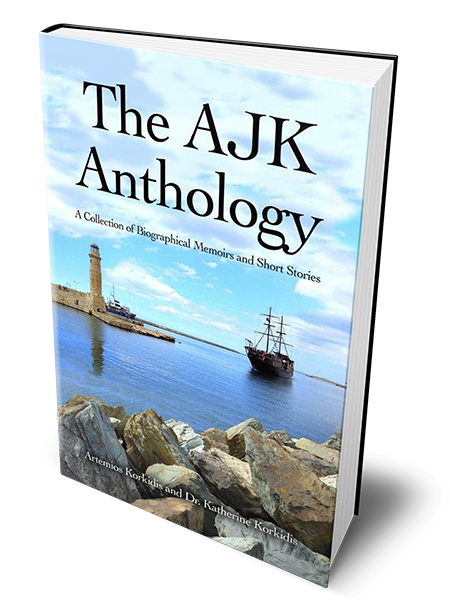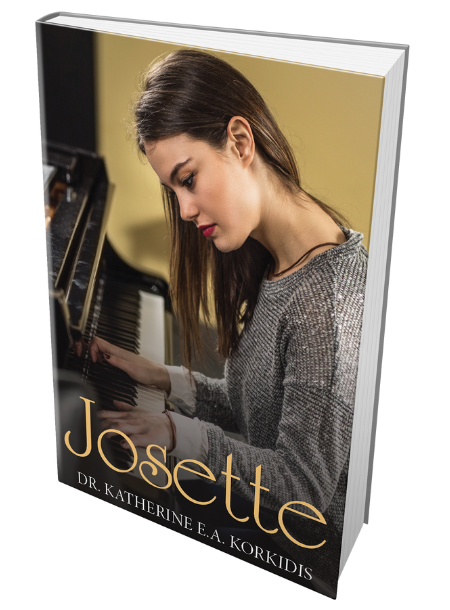 Reviews
Ms Thompson

Reader (The Price of Passion)

"I really enjoyed reading this book, it is very thought provoking and I enjoyed the characters, very well thought out! Brilliant book would definitely recommend!"
Igor Indriksons

Reader (The Price of Passion)

"What sets this book apart is the author's ability to tackle difficult and sensitive topics with empathy and understanding. The themes of jealousy, control, and madness are explored in a way that is both thought-provoking and heartbreaking."
Remington Arquette

Reader (Josette)

"Being a lover of 'love stories,' I happened upon Josette a recommendation of a friend. Author Dr. Katherine Korkidis' story captivated my imagination with her clean, crisp style. Being a huge fan of coming-of-age literature, I could truly relate to Josette. The writing was different from anything I'd ever witnessed! There was no dialogue between characters, and I found this to being absolutely stunning!!! The melancholy setting, 'Edgecliff,' her uncle's mansion, I found to be enthralling as she seemingly connected with her deceased mother's spirit; all of its perambulations took me back to that era of romantic imagery--poetic and lyrical--all of it I found here in this writing, a writing that for some reason reminded me of 'wuthering heights!' The years she'd spent there at the home where her mother had lived; how emotionally she'd been tortured there by the loss of her mother, then by the eccentric uncle she'd been bequeathed to for the next several years. Josette had contemplated suicide during this period, passing her time away in the uncle's lavish estate she'd referred to as a 'prison;' the beautiful music procured there by the uncle, a concert pianist, her only solace--that and the reading of her mother's journal helping to shape her emotionally, preparing her for her later-in-life romantic encounter all her own . . . Brilliant. Absolutely brilliant This author's work."
gaetano

Reader (Josette)

"I'm not usually a fan of the romance niche however a good friend of mine recently read this and recommended I give it a read.
Overall was very well written and the plot was great and easy to follow."
Lopez

Reader (Josette)

"Within the prologue, the author gives a complete summary of Josette's life from about 8yrs old until the current age of 25. This is useful for the reader in following the narrative that moves from present to past and even into her deceased parent's past via found letters and journals.
There is no dialogue in the book. There is a third person narration, inner reflections of Josette, and thoughts and deeds that are detailed in the aforementioned dairies/letters.
The melancholy tone is as resonant as the orchestra performances of this gifted musician. For this reader, there was an unearthing of deeply buried grief chapter by chapter until in the final one we find Josette returning to her childhood home ready to mend the frayed edges of her existence. And we hope she finds some joy and love in her future."
clockw0rk

Reader (The AJK Anthology)

"What sets this book apart is the personal touch that Dr. Katherine Korkidis has brought to it. As Artemios' daughter, she has a unique perspective on her father's life and work. Her love and respect for her father shine through in the way she has put this collection together. The translation from the original Greek is seamless, and the book is a joy to read from start to finish."
Avimanyu Datta

Reader (The AJK Anthology)

"The AJK Anthology is historical fiction interlaced with memoirs of a young man that lived through the occupation of the island of Crete during WWII. He shows how he persevered and created a life full of promise after living through the atrocities of war."
Keith Everett

Reader (Daniel)

"This is a story of hope, it's also a story of just how fragile a relationship or position in life can be. In a split second, all can be lost. Living on the streets isn't a choice, it's a situation many find themselves in and Daniel, who looked like he had it all, finds himself there. This is a wonderful story, I really enjoyed it."
Nikol Szoke

Reader (Daniel)

"The book continues the story of Josette and Daniel, two characters who readers may have already fallen in love with from the first book in the series. Dr. Katherine's writing style is both eloquent and easy to read, and her characters are well-developed and relatable. The plot is well-paced, with enough twists and turns to keep readers hooked until the very ending which was very satisfying . Overall, this book is a wonderful addition to the series."
Kandy Witte

Reader (Daniel)

"A well-written story of contemporary life offering hope and romance."
Lisa Ciccia

Reader (Daniel)

"Having read Josette I felt I must read Daniel. Daniel is the sequel to a very different type of reading.
Both books are well written and quite intriguing however, I was connected to Josette as a woman, and having experienced some of her feelings, and my connection to Daniel during the read, I had felt much more turmoil. Once you read both you can decide for yourself. I am an empath and when I read or watch movies I am right in the feelings and emotions of the characters. Daniel had so much to offer in the way of his talents and charitable ways, and yet life affected him in such a way, he had to take the long, bumpy, road to truly find himself. Both stories, Josette and Daniel are stories of real-life issues we all have or will experience over time. Both stories will resonate on some level when you read either or both. What is nice is to see through the lens of the writer, how she looks at both of these characters from within each character and from an outside point of view. Daniel pulls the story of Josette into it closer to the end as I'm sure a 3rd sequel will follow. It must. And I am going to be looking forward to it so I can see how the gifts and heartache these two have as individuals may come together and shine more brightly for those in their lives"
James Campion Conway

Reader (The AJK Anthology)

"This is a unique book. A collection of memoirs and short stories. Everyone has a story that is fascinating and this one truly is. The only thing I would suggest is that this book needs a more evocative title and cover that does justice to the work inside."
Boris Ozh

Reader (Daniel)

"As a father with a historical background, I was moved by the heartwarming tale of Daniel.
The story of Daniel's life journey from birth to early adulthood is a reminder of love, support, and encouragement from their parents.
I was touched by the message of hope and the reminder of our choices."
Sean Dollwet

Reader (Josette & Daniel)

"This book is the third installment in the 'A Sweet Contemporary Romance Series' and follows the story of Josette and Daniel, two musicians who meet at The Juilliard School and fall deeply in love. The story is told through the eyes of Josette, a 95-year-old woman looking back on her life. The memory triggers thoughts of her past and her relationship with Daniel, which began when they were both students at Juilliard.
The author does an excellent job of portraying Josette and Daniel's deep love and connection. They spend a lifetime together, loving each other and being there for their family. Their relationship blossoms over the four years they spend together, and although they are separated upon Josette's graduation, they eventually find their way back to each other.
Overall, 'The Story of Josette and Daniel' is a beautiful tale of love, loss, and the enduring power of relationships. The author's writing style is engaging and immersive, making it easy for the reader to become invested in the characters and their story. I recommend this book to anyone looking for a heartwarming and emotional read."
Muhammad Ali

Reader (Daniel)

"The sequel to 'Josette' continues to explore real-life issues with well-developed characters and compelling storytelling.
As an empathetic reader, the turmoil of the protagonist in 'Daniel' is palpable and relatable.
The author's lens offers both an inside and outside perspective of the characters, making the reader invested in their journey.
Looking forward to a potential third sequel."
Gardener

Reader (The AJK Anthology)

"I enjoyed the historical fiction of the memoirs of a young man who lived under atrocious occupation during WW II. He showed how he persevered and created a life full of promise even after having gone through so many difficulties. There are always new possibilities and new doors to open if we reach out to do so."
C.E

Reader (Josette)

"The characters are well-developed and endearing, and the writing is both engaging and easy to read. I found myself rooting for Daniel from the very beginning and was not disappointed with the satisfying ending. I highly recommend this book to anyone who enjoys a charming and uplifting love story."
Charlene Hernes

Reader (Josette)

"This book is a good read. It was a sweet read. I like some romance books. The author wrote a cool book. I hope to read more from the author."
Steven Daniels

Reader (The AJK Anthology)

"The AJK Anthology is full of poignant stories of bravery, determination, and perseverance. I admire the author's desire to see the project to the end and dedicate it to her father, who penned it originally. It shows the heartache and loss of years gone by and the hope of a new beginnings."
richardreviewsbooks

Reader (Josette)

"A story of strength and compassion

I recently read "Josette" and I must say, it's a well-written page turner that had me fully invested from the first chapter.
This genuine tear-jerkier tells the story of a strong yet compassionate young woman named Josette, who has encountered tragedies in her life but perseveres to find love and success.

The book is captivating and heartwarming, and the author's attention to detail in certain moments made me feel as if I were actually there.
The author also provides real-world examples, which make the story thought-provoking, timely and relevant.
I appreciated the reminder that there's always hope even when you're at your lowest.

One of the things I enjoyed most about "Josette" is the protagonist's strength of character.
She's a modern-day classic, with a strong will to survive tragedy and a willingness to work hard to create a successful life for herself.
The book also has a satisfying ending, which left me feeling optimistic and inspired."
Jared

Reader (Josette)

"Although I'm not usually a fan of romance, I found this book interesting. In general, I thought this book was very well written and had an easy-to-follow plot. The characters were also enjoyable. It's worth checking out."
Cs

Reader (Josette)

"Really enjoyed reading this book - interesting story that reminds you there's always hope even when you've at your lowest. Can't wait for her next book!"
Jason M.

Reader (The AJK Anthology)

"I loved the historical memoirs and really felt the author had a personal connection and special touch within each story. I really enjoyed reading it and even though the stories weren't too long, they were really complete and fulfilling."
Lisa Ciccia

Reader ( (Josette)

"I think anyone who reads this book can find a piece of them somewhere within the story line. Even if you don't see it right away you will find it by the ending. At the very least we all need to rely on hope at some point in our lives and you will certainly find that here."
Mary O.

Reader (Josette)

""It has turned very cold as winter is setting in!
BUT.....I spent the last few days inside with "Josette"!!
She is such wonderful thoughtful, insightful and loving company!!!
I was walking with her on her journey to make sense of life (happiness and sorrow) and how these life events affect people and can determine their actions and hearts.

She is a lot more musically talented than I am, but she let me come along and share a part of her life!!! Thank you Josette!""
Momma C

Reader (Josette)

"Wonderful story with a great ending
One person found this helpful"
Grady Harp

Reader (The AJK Anthology)

"Author/translator Dr. Katherine E.A Korkidis has successfully accepted the challenge to translate from the Greek her deceased father's writings about his experiences in Crete during WW II and other life tales, enabling the family as well as readers at large to consider the many thoughts of Artemios Korkidis, 'a philosopher and an intellectual.' The stories bring to light the disparities between the rich and the poor, family interactions, goals, and an incandescent memoir of his life, from birth, childhood, and his response to the Nazi occupation of Crete. 'The tiny country of Greece was not one to accept these barbarians from the north…' and with that entry, the atrocities of the war are related as well as the resilience of the people of Crete. This is an eloquent collection of stories and thoughts that make a strong imprint. Highly recommended."
Robert Charles

Reader (Josette and Daniel)

"
This is the third book of a series. The author tells the loving story of Josette and Daniel. She gives many details in this tale. I was surprised to read the written vows of Josette and Daniel. It was so cool! This wedding brought smiles and tears of joy. We can also see that the writer is a catholic. She knows a lot about the catholic priests. The story ends very well with the 35th anniversary of Josette and Daniel with their honeymoon in Hawaii. That's a sweet story!"
KP

Reader (Josette and Daniel)

"This book tells the story of Josette and Daniel, two musicians who meet at The Juilliard School and fall deeply in love.
The story is told through the eyes of Josette, a 95-year-old woman looking back on her life. The memory triggers thoughts of her past and her relationship with Daniel, which began when they were both students at Juilliard. The author's writing is engaging and the story is really captivating. It was a lovely read overall."
Sean Dollwet

Reader (Josette and Daniel)

"This book is the third installment in the "A Sweet Contemporary Romance Series" and follows the story of Josette and Daniel, two musicians who meet at The Juilliard School and fall deeply in love. The story is told through the eyes of Josette, a 95-year-old woman looking back on her life. The memory triggers thoughts of her past and her relationship with Daniel, which began when they were both students at Juilliard.
The author does an excellent job of portraying Josette and Daniel's deep love and connection. They spend a lifetime together, loving each other and being there for their family. Their relationship blossoms over the four years they spend together, and although they are separated upon Josette's graduation, they eventually find their way back to each other.
Overall, "The Story of Josette and Daniel" is a beautiful tale of love, loss, and the enduring power of relationships. The author's writing style is engaging and immersive, making it easy for the reader to become invested in the characters and their story. I recommend this book to anyone looking for a heartwarming and emotional read."
Jessica

Reader (The Price of Passion)

"The Price of Passion is a tragic tale that explores the destructive consequences of a dysfunctional marriage. Through the perspectives of both spouses, the author delves into the depths of human weaknesses and behaviors, shedding light on jealousy, control, and the tragic flaws that lead to madness and murder. Artemios John Korkidis, the author, draws from his own experiences and upbringing in Greece, bringing authenticity to the story. With additional content by his daughter, Dr. Katherine E.A. Korkidis, this book preserves the legacy of a talented writer and offers readers a profound exploration of human relationships and their consequences."
Igor indriksons

Reader (The Price of Passion)

"What sets this book apart is the author's ability to tackle difficult and sensitive topics with empathy and understanding. The themes of jealousy, control, and madness are explored in a way that is both thought-provoking and heartbreaking."
Ms Thompson

Reader (The Price of Passion)

"I really enjoyed reading this book, it is very thought provoking and I enjoyed the characters, very well thought out! Brilliant book would definitely recommend!"